In case you didn't know, my husband is blind. Not legally blind, but 100% – can't see anything – blind. It happened in 2002 as a result of diabetic retinopathy. He adjusted rather quickly – that is, he found ways to make do around the house and using the Internet. All of our kitchen appliances have little "dots" on various buttons (the minute button on the microwave; the water/ice buttons on the fridge), as do other gadgets like remote controls and computer keyboards.
Before losing his sight, Joe was a comic book creator and writer (he actually was very well known for titles like Cry for Dawn and NightCry) and a magazine editor. When the lights went out, he decided to return to his passion for writing and set off to write a novel, short stories and a screenplay. None of this shocked me, really. He still had all these visions he needed to get down on paper.
In 2005, Joe dropped the bomb.
"I want to direct this movie," he told me. For a few minutes my head spun as I feared the worst. All I could think was that my husband, who deserved to embark on any adventure he so desired, would have such difficulty meeting this next challenge because he simply wouldn't be able to "see" what everyone around him was doing. I also was concerned I'd have to take a lengthy hiatus to be his "eyes" on a movie set.
Joe proved me wrong. After building a bunker in our living room, he geared up for shooting. He relied on good friends and interns to confirm facial expressions and mannerisms – actions he could already "see" in his mind simply by the sounds around him. It was amazing to watch him work.
After the film editor we hired had to back out of the project, Joe was left working with a friend to wrap up the film. Unfortunately, things didn't go as planned. After 2+ years of excuses, and attempted hijacking of The Bunker, Joe had to yank it all away, and hire a new editor who worked at our house several nights a week to cut the film the way he wanted. So many scenes needed to be recut, even re-captured from the original footage, that everything the former editor had done was simply dumped, the new edit begun from scratch.
The other shoe dropped when the film's composer, with whom we'd not yet finalized the contracts, committed suicide. Again, we had to start from scratch and begin anew.
Five years in the making, The Bunker, the first feature film written and directed by a blind filmmaker, is only months from being complete. And for this, we've set out to let others be a part of it. We've launched a Kickstarter project to raise a minimum of $5,000 to put all the finishing touches on Joe's first feature film, so it can finally be released to the masses.
If you're into thriller / horror movies, you'll find this independent film to be not only unique from the perspective of its creator, but also in the storytelling itself. Check out the trailer:
Festival Trailer for THE BUNKER by Joseph M. Monks
And then, if you're so inclined, head over to Kickstarter and show your support.
How else can you help? By Tweeting, Facebooking and using other social media outlets to help us spread the word. The film's site is located at: http://www.sightunseenpictures.com – from there you'll find social media links and Joe's film journal.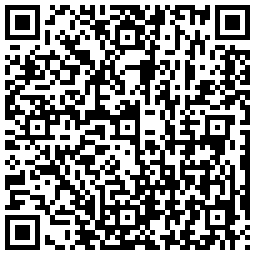 QR Code for Kickstarter Project